Malta Work Permit Visa from Bangladesh – Best Option to Work & Settle in Europe
Arifin Badal
Malta work permits the easiest way to apply for a Malta Visa is to contact us. It permits the holder to stay up to 90 days within any 180 days in Malta or any other Schengen country. Malta's immigration policy requires any traveler staying longer than 90 days to obtain a National Long-stay "D" Visa. You just need a work contract or a binding job offer in the EU.
All the European Union member states follow a single procedure when it comes to the Malta work permit applications and residence permits. They are also mandatorily required to review the procedures regarding the issuance of work and residence permits to third-country nationals. Once it is done, a document needs to be issued to empower the holder to work and reside in a member state.
Malta Work Permit Visa – Best Option to Work & Settle in Europe
According to the Legal Notice 160 of 2014, Malta work permit, third-country nationals can apply for the work permit under the single permit application which is submitted to the Employment and Training Corporation (ETC). All the applications submitted by the third-country nationals have to be endorsed by the employer/prospective employer.
Once the single permit is issued to the Malta work permit visa for Bangladeshi, they can only work for a particular employer to execute a specific job. This means that the employee cannot take up employment with any other employer using the same license. Such employment licenses have to be renewed every year.
Malta Work Permit Cost:
A single permit application costs €280.50 and the Malta work permit visa fee is also to be paid at the time of submission of the application. If the application is refused, there is no refund of the fee.
Work Permit Process Time:
From the date on which the application was lodged, it can take a maximum of four months for the Director to give a decision. This time limit may be extended in exceptional circumstances linked to the complexity of the examination of the application; otherwise, the director tries to conclude as soon as possible.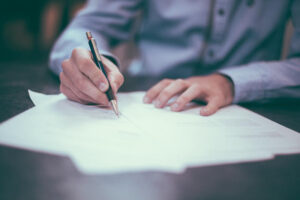 Since 2014, all TCNs are required to go through the single permit procedure to be authorized to work and reside in Malta. The single permit procedure involves the submission of a Single Permit Application, which must include, amongst other documents:

Passport (all page scan copies)


Photo(Must lab print & white background


Vaccination Certificate


Euro pass CV


Experience Certificate


Academic Certificate


PCC (at the time of visa submission )
NB: applicant will submit and withdraw the file himself.
These need to be submitted to Identity Malta. If the applicant does not have adequate work experience but is suitably qualified, the applicant must first obtain local MQRIC equivalence of the qualifications before the application is submitted.
SCHOLARS STUDY ABROAD – YOUR QUEST FOR EXCELLENCE
? Follow us: ? Study in Australia for Bangladeshi ? Facebook ? Linkedin ? Instagram ? Twitter ? Pinterest ? Blogger ? Youtube